Vehicle Identification Number
The Vehicle Identification Number (VIN) is found on the left front corner of the instrument panel. The VIN is visible from outside of the vehicle through the windshield.
This number also is stamped into the right front door sill (under the molding) and appears on the Automobile Information Disclosure Label affixed to a window on your vehicle, the vehicle registration, and the title.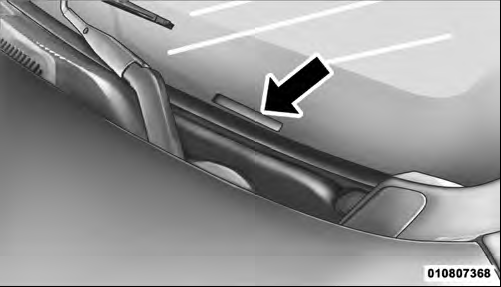 Vehicle Identification Number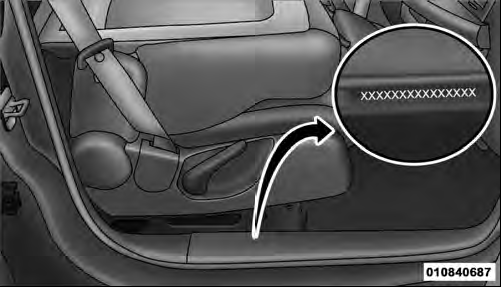 Stamped VIN Location
NOTE: It is illegal to remove or alter the VIN.
See also:
Unwired Stereo Headphone Lifetime Limited Warranty
Who Does This Warranty Cover? This warranty covers the initial user or purchaser ( you or your ) of this particular Unwired Technology LLC ( Unwired ) wireless headphone ( Product ). The warrant ...
The Inside
Unfortunately, off-roading is important only to a minority, even among Jeep buyers, which doesn't make for much of a competitive advantage in the real world. What's important to the majority is a ...
Seat Belt Pretensioners
The seat belts for both front seating positions are equipped with pretensioning devices that are designed to remove slack from the seat belt in the event of an accident. These devices may improve ...