Vehicle Identification Number
The Vehicle Identification Number (VIN) is found on the left front corner of the instrument panel. The VIN is visible from outside of the vehicle through the windshield.
This number also is stamped into the right front door sill (under the molding) and appears on the Automobile Information Disclosure Label affixed to a window on your vehicle, the vehicle registration, and the title.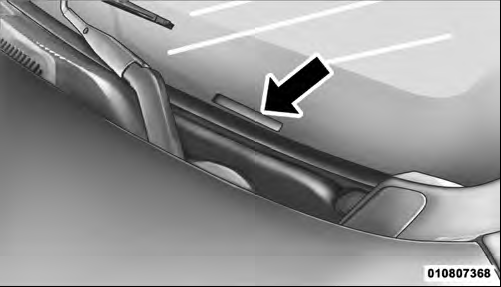 Vehicle Identification Number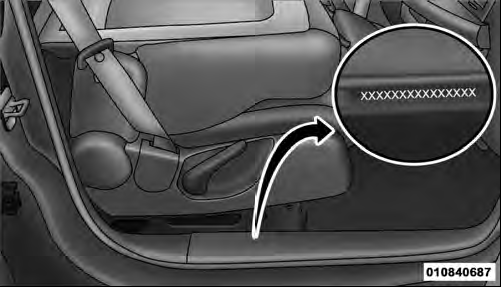 Stamped VIN Location
NOTE: It is illegal to remove or alter the VIN.
See also:
Maintaining Your Air Bag System
WARNING! • Modifications to any part of the air bag system could cause it to fail when you need it. You could be injured if the air bag system is not there to protect you. Do not modify the ...
Supported MP3/WMA File Formats
The radio will recognize only files with the *.MP3/WMA extension as MP3/WMA files. Non-MP3/WMA files named with the *.MP3/WMA extension may cause playback problems. The radio is designed to recogn ...
Rearming The System
If something triggers the alarm, and no action is taken to disarm it, the Vehicle Security Alarm will turn off the horn after three minutes, turn off all of the visual signals after 15 minutes, ...