Console Storage Compartment
To open, press the latch and lift the cover.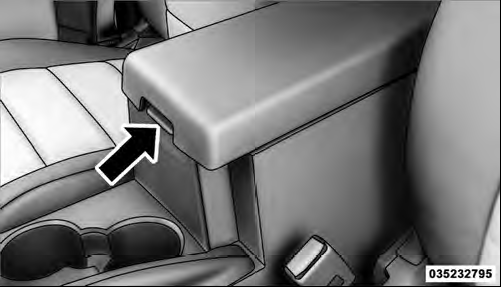 Center Console
The center console has a removable storage tray which can hold cell phones, PDAs, and other small items.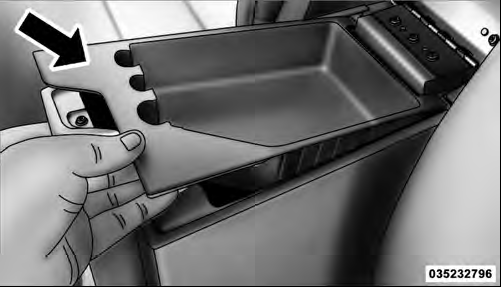 Removable Storage Tray
WARNING!
Do not operate this vehicle with a console compartment lid in the open position. Cellular phones, music players, and other handheld electronic devices should be stowed while driving. Use of these devices while driving can cause an accident due to distraction, resulting in death or injury.
See also:
Onboard Diagnostic System — OBD II
Your vehicle is equipped with a sophisticated onboard diagnostic system called OBD II. This system monitors the performance of the emissions, engine, and automatic transmission control systems. Wh ...
MMT In Gasoline
MMT is a manganese containing metallic additive that is blended into some gasoline to increase the octane number. Gasoline blended with MMT offers no performance advantage beyond gasoline of the ...
Remaining Issues
Reliability for the current generation has been miserable, and while antilock brakes and an electronic stability system are standard, the Wrangler is one of a handful of 2010 models that still don ...