Vehicle Identification Number
The Vehicle Identification Number (VIN) is found on a plate located on the left front corner of the instrument panel pad, visible from outside of the vehicle through the windshield. This number also is stamped into the right front body, behind the right front seat. Move the right front seat forward to allow better viewing of the stamped VIN. This number also appears on the Automobile Information Disclosure Label affixed to a window on your vehicle. Save this label for a convenient record of your vehicle identification number and optional equipment.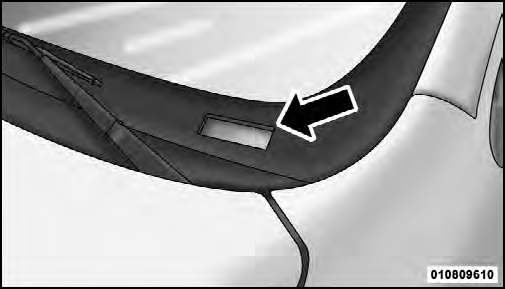 VIN Location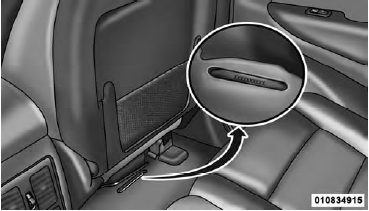 Right Front Body VIN Locatio
NOTE: It is illegal to remove or alter the VIN.
See also:
Playback of MP3 Files
When a medium containing MP3 data is loaded, the radio checks all files on the medium. If the medium contains a lot of folders or files, the radio will take more time to start playing the MP3 fi ...
Illuminated Entry
The courtesy lights will turn on when you use the Remote Keyless Entry (RKE) transmitter to unlock the doors or open any door. This feature also turns on the approach lighting in the outside mi ...
Forward Collision Warning
The Forward CollisionWarning (FCW) feature can be can be set to Far, set to Near or turned Off. The default status of FCW is the Far setting. This means the system will warn you of a possible co ...