Resetting Active Head Restraints (AHR)
If the Active Head Restraints are triggered in an accident, you must reset the head restraint on the driverТs and front passenger seat. You can recognize when the Active Head Restraint has been triggered by the fact that they have moved forward (as shown in step three of the resetting procedure).
1. Grasp the deployed AHR from the rear seat.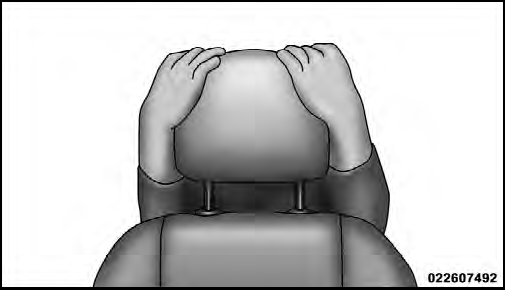 Hand Positioning Points On AHR
2. Position the hands on the top of the deployed AHR at a comfortable position.
3. Pull down then rearward towards the rear of the vehicle then down to engage the locking mechanism.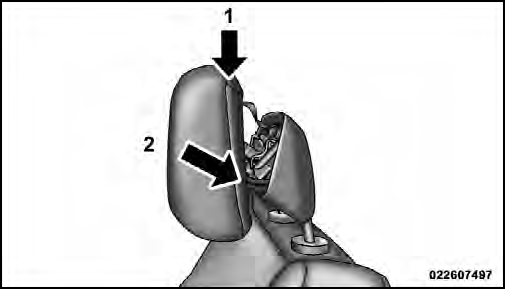 1 Ч Downward Movement
2 Ч Rearward Movement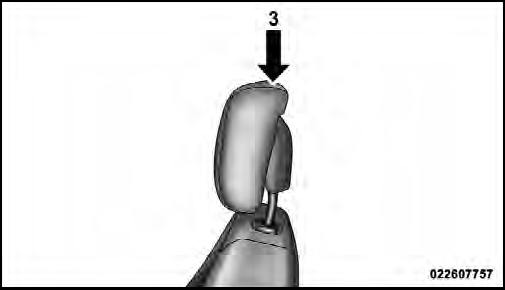 3 Ч Final Downward Movement To Engage Locking Mechanism
4. The AHR front soft foam and trim half should lock into the back decorative plastic half.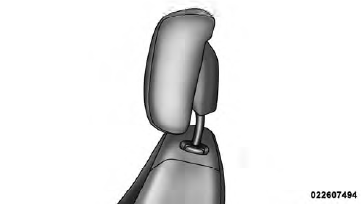 AHR In Reset Position
NOTE:
Х If you have difficulties or problems resetting the Active Head Restraints, see an authorized dealer.
Х For safety reasons, have the Active Head Restraints checked by a qualified specialist at an authorized dealer.
See also:
Lap/Shoulder Belt Untwisting Procedure
Use the following procedure to untwist a twisted lap/ shoulder belt. 1. Position the latch plate as close as possible to the anchor point. 2. At about 6 to 12 in (15 to 30 cm) above the latch pl ...
SET Button Ц To Set the Pushbutton Memory
When you are receiving a channel that you wish to commit to pushbutton memory, press the SET button. The symbol SET 1 will now show in the display window. Select the button (1-6) you wish to lock ...
Reception Quality
Satellite reception may be interrupted due to one of the following reasons: Х The vehicle is parked in an underground parking structure or under a physical obstacle. Х Dense tree coverage may inte ...