Emergency Fuel Filler Door Release
If you are unable to open the fuel filler door, use the fuel filler door emergency release.
1. Open the liftgate.
2. Push down on the inboard edge of the left storage bin, this will pop up the outboard edge.
3. Grab popped up outboard edge with other hand to disengage snaps.
4. Remove the storage bin.
5. Pull the release cable.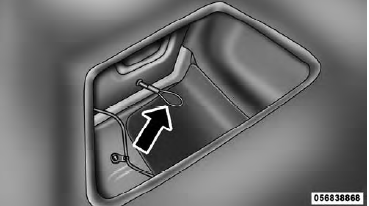 Release Cable