Vehicle Identification Number
The Vehicle Identification Number (VIN) is found on the left front corner of the instrument panel. The VIN is visible from outside of the vehicle through the windshield.
This number also is stamped into the right front door sill (under the molding) and appears on the Automobile Information Disclosure Label affixed to a window on your vehicle, the vehicle registration, and the title.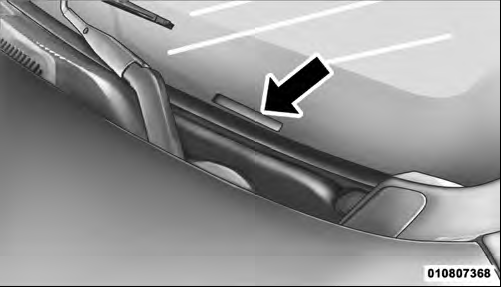 Vehicle Identification Number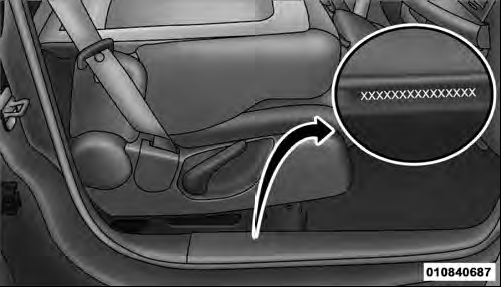 Stamped VIN Location
NOTE: It is illegal to remove or alter the VIN.
See also:
A/C Air Filter — If Equipped
The A/C Filter prevents most dust and pollen from entering the cabin. The filter acts on air coming from outside the vehicle and recirculated air within the passenger compartment. Refer to "Main ...
Head Restraints — Rear Seats
The head restraints on the outboard seats are not adjustable. They automatically fold forward when the rear seat is folded to a load floor position but do not return to their normal position when ...
Rechargeable Flashlight
The rechargeable flashlight is mounted on the left side of the cargo area. The flashlight snaps out of the bezel when needed. The flashlight features two bright LED light bulbs and is powered by ...