Vehicle Identification Number
The Vehicle Identification Number (VIN) is found on the left front corner of the instrument panel. The VIN is visible from outside of the vehicle through the windshield.
This number also is stamped into the right front door sill (under the molding) and appears on the Automobile Information Disclosure Label affixed to a window on your vehicle, the vehicle registration, and the title.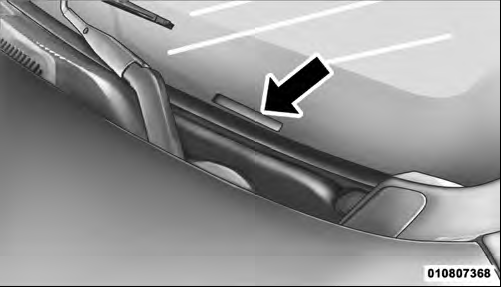 Vehicle Identification Number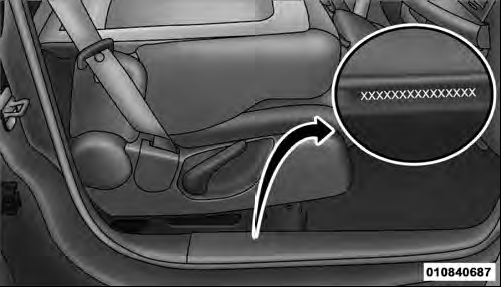 Stamped VIN Location
NOTE: It is illegal to remove or alter the VIN.
See also:
Front Door Removal
WARNING! Do not drive your vehicle on public roads with the doors removed as you will lose the protection that they can provide. This procedure is furnished for use during off-road operation only ...
General Information
This device complies with part 15 of FCC rules and with RS-210 of Industry Canada. Operation is subject to the following conditions: 1. This device may not cause harmful interference. 2. This devi ...
Electronic Sway Bar Disconnect — If Equipped
Your vehicle may be equipped with an electronic disconnecting stabilizer/sway bar. This system allows greater front suspension travel in off-road situations. This system is controlled by the SWAY B ...