Vehicle Identification Number
The Vehicle Identification Number (VIN) is found on the left front corner of the instrument panel. The VIN is visible from outside of the vehicle through the windshield.
This number also is stamped into the right front door sill (under the molding) and appears on the Automobile Information Disclosure Label affixed to a window on your vehicle, the vehicle registration, and the title.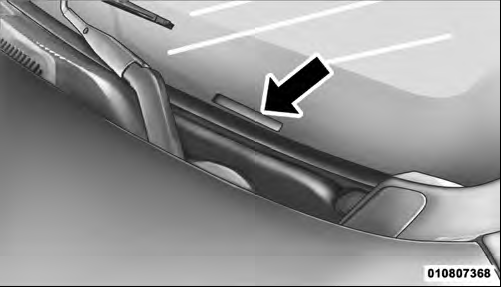 Vehicle Identification Number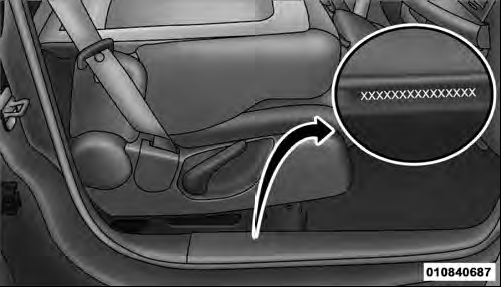 Stamped VIN Location
NOTE: It is illegal to remove or alter the VIN.
See also:
CD/DVD Disc Maintenance
To keep a CD/DVD in good condition, take the following precautions: 1. Handle the disc by its edge; avoid touching the surface. 2. If the disc is stained, clean the surface with a soft cloth, ...
Voice Mail Calling
To learn how to access your voice mail, refer to "Working with Automated Systems". ...
Materials Added To Fuel
All gasoline sold in the United States is required to contain effective detergent additives. Use of additional detergents or other additives is not needed under normal conditions and they would ...