Media Center 130 (Sales Code RES)
NOTE: The radio sales code is located on the lower right side of the radio faceplate.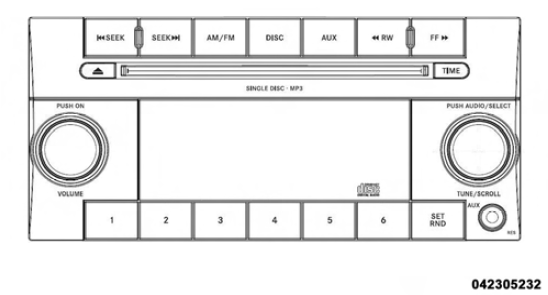 Media Center 130 (RES)
See also:
Dial By Saying A Number
• Press the button to begin. • After the "Ready" prompt and the following beep, say "Dial". • The system will prompt you to say the number you want to call. • For example, you ...
Using The Touch-Screen Radio Controls
1. Press the MENU hard-key on the radio faceplate. 2. Touch the Rear VES soft-key to display the Rear VES Controls. If a channel list is displayed, press the HIDE LIST soft-key to display the Rea ...
Compass in the Market
Jeep is going to have a tough time selling the Compass. Sure it's the least expensive vehicle on the lot, but it doesn't deliver as an SUV, even a small one. Its price and just-average fuel econom ...