Required Maintenance Intervals
Refer to the Maintenance Schedules on the following pages for the required maintenance intervals.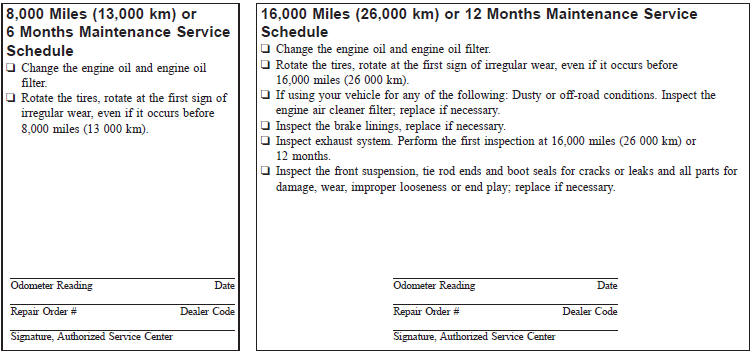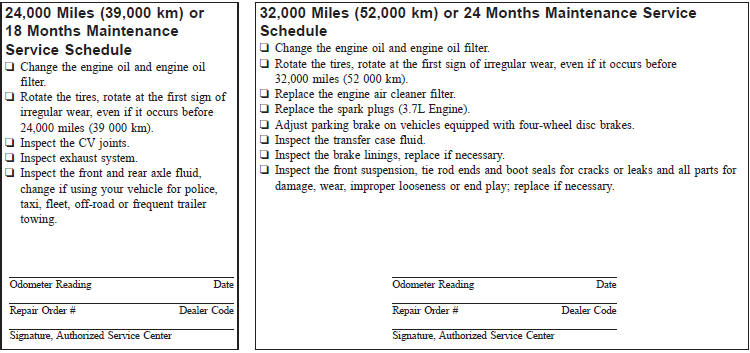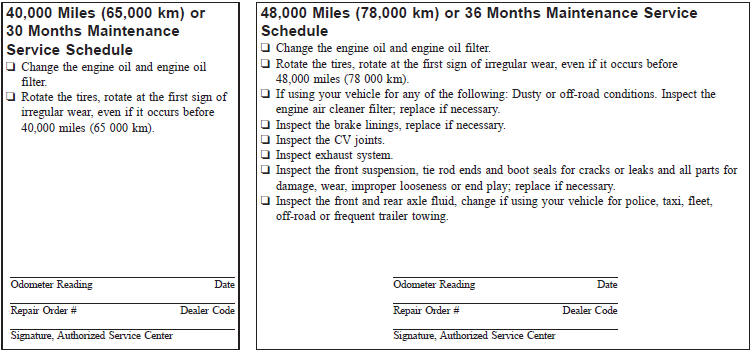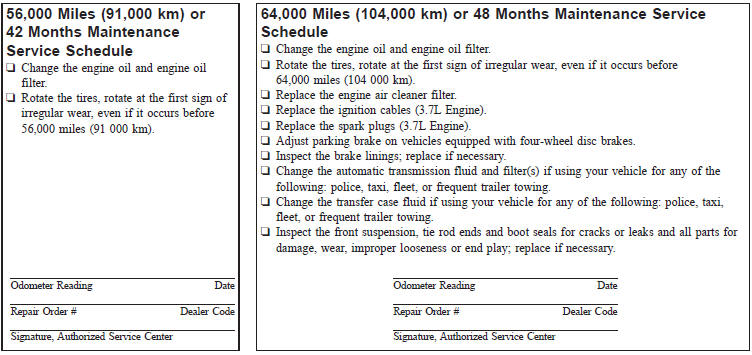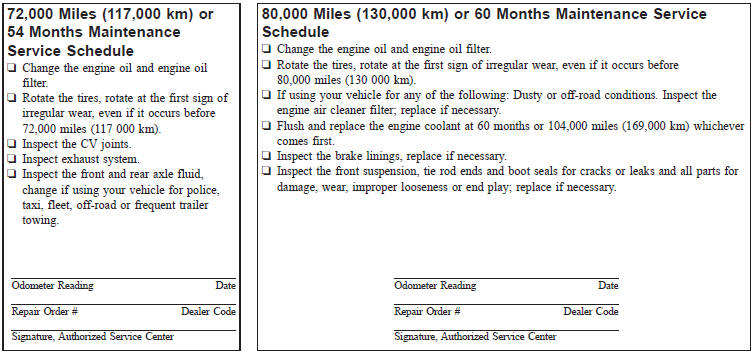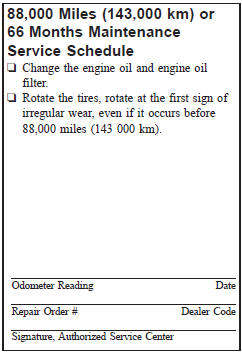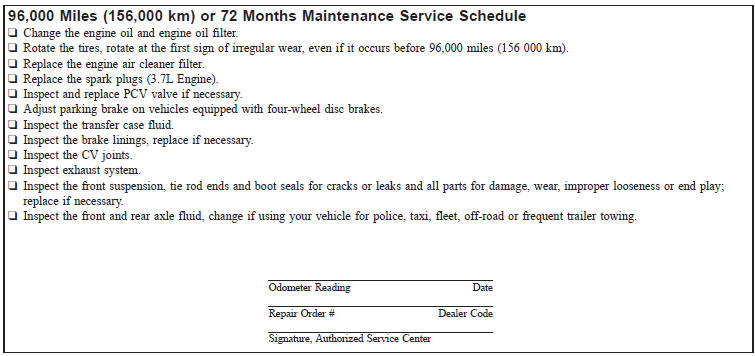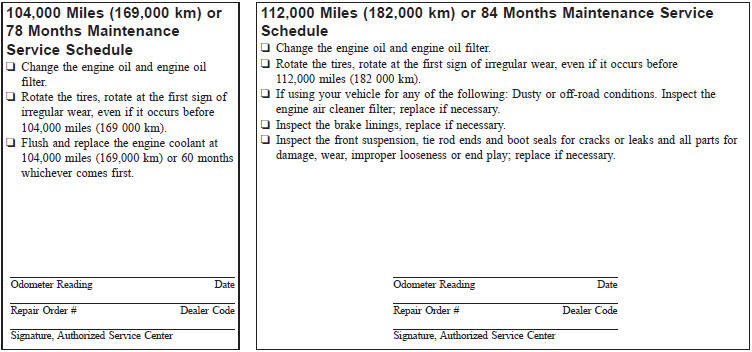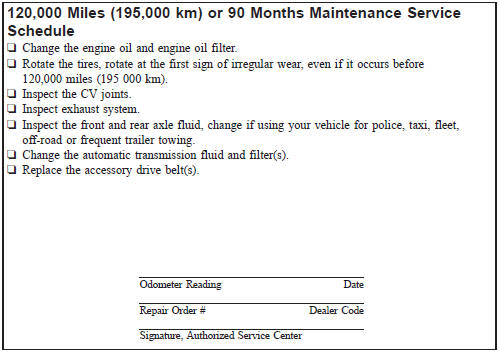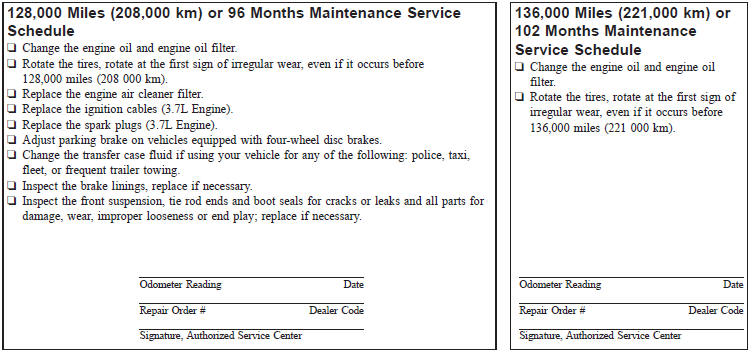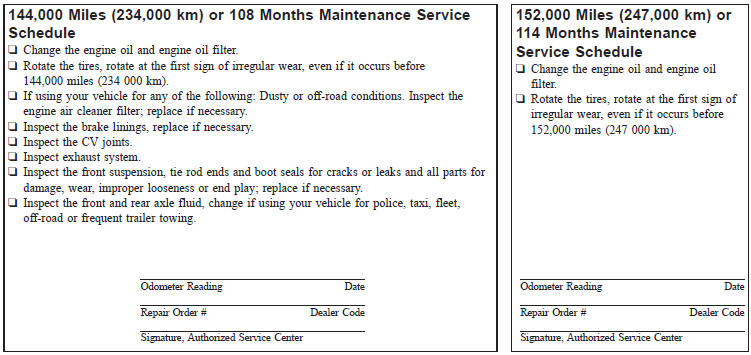 WARNING!
• You can be badly injured working on or around a motor vehicle. Do only service work for which you have the knowledge and the right equipment. If you have any doubt about your ability to perform a service job, take your vehicle to a competent mechanic.
• Failure to properly inspect and maintain your vehicle could result in a component malfunction and effect vehicle handling and performance. This could cause an accident.
See also:
Testing the Trail Rating
The CVT is your sole option if you choose the Freedom II Off-road Package. (The simpler 4WD is available with the stick.) By dropping the gear selector into the L position, also marked OFF ROAD, y ...
Liberty in the Market
The Liberty is the right answer to a rarely asked question. While the market for street-friendly SUVs based on easy-riding, unibody designs is booming, the one for lower-mileage, rougher-riding of ...
Rechargeable Flashlight
The rechargeable flashlight is mounted on the left side of the cargo area. The flashlight snaps out of the bezel when needed. The flashlight features two bright LED light bulbs and is powered by ...