Jeep Grand Cherokee
Jeep Grand Cherokee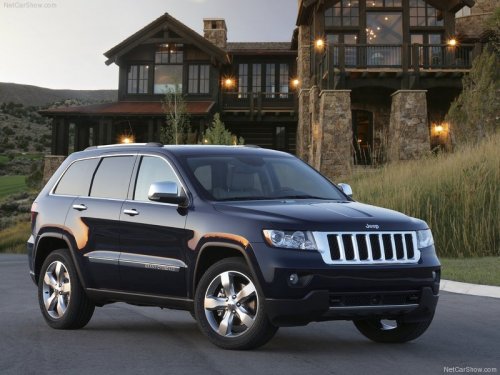 See also:
Interior Lights
The overhead light will turn on when a door is opened. It may also be turned on by rotating the control for the dimmer switch on the multifunction lever fully upward. The overhead light will auto ...
HSA On Manual Transmission Vehicles
The system will work in REVERSE, forward gears, and NEUTRAL on manual transmission equipped vehicles. The system does not recognize NEUTRAL on manual vehicles, thus it will hold the vehicle on an ...
Engine Oil Viscosity
SAE 5W-20 engine oil is recommended for all operating temperatures. This engine oil improves low temperature starting and vehicle fuel economy. The engine oil filler cap also shows the recommend ...