Front Seatback Recline
Lean forward before lifting the handle, then lean back to the desired position and release the handle. Lift the handle to return the seatback to an upright position.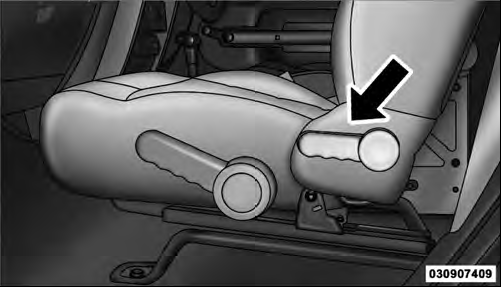 Recline Lever
WARNING!
Do not ride with the seatback reclined so that the shoulder belt is no longer resting against your chest.
In a collision you could slide under the seat belt, which could result in serious injury or death.