To Fold Down The Rear Seat
Locate the pull strap (lower outboard side of seat), and pull it toward you until the seatback releases.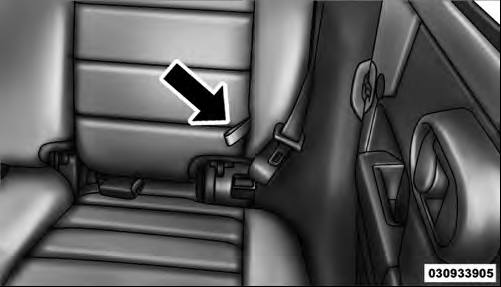 Pull Strap
See also:
Call Termination
To end a call in progress, momentarily press the button. Only the active call(s) will be terminated and if there is a call on hold, it will become the new active call. If the active call is termi ...
Using This Feature
By using iPod cable or external USB device to connect to USB port: • The audio device can be played on the vehicle's sound system, providing metadata (artist, track title, album, etc.) informat ...
iPod /USB/MP3 Control — If Equipped
NOTE: This section is for sales code RES and REQ/ REL/RET radios only with Uconnect™. For sales code RBZ/RHB, RHR, RHP, RHW or RB2 touch-screen radio iPod /USB/MP3 control feature, refer to th ...