Door Frame Installation — Two-Door Models
1. Unfold door frame and unscrew thumbscrews.
2. Set the door frame pin into the hole on top of the body side, behind the door opening.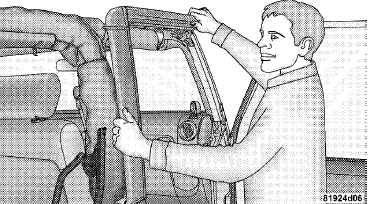 3. After the door frame pin has been set into the body side hole, carefully set the front of the door frame into the rubber seal at the top of the windshield.
4. Starting with the front of the door frame, clip it over the metal side bar and then clip the rear, making sure that the material for the side bar covers is not pinched by the door frame.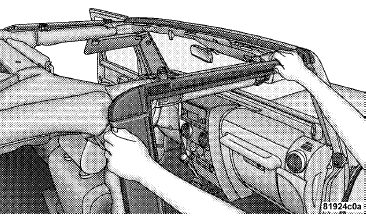 5. Starting with the front knob, screw in and tighten both knobs. Repeat on the other side.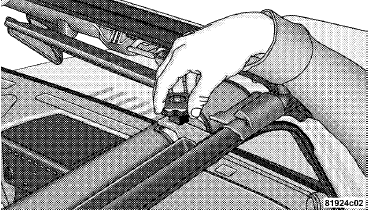 See also:
Headlights And Parking Lights
Turn the end of the multifunction lever to the first detent for parking light operation. Turn the end of the lever to the second detent for headlight operation. Headlight Switch ...
If Your Engine Overheats
In any of the following situations, you can reduce the potential for overheating by taking the appropriate action. • On the highways — slow down. • In city traffic — while stopped, shift t ...