Door Frame Installation — Two-Door Models
1. Unfold door frame and unscrew thumbscrews.
2. Set the door frame pin into the hole on top of the body side, behind the door opening.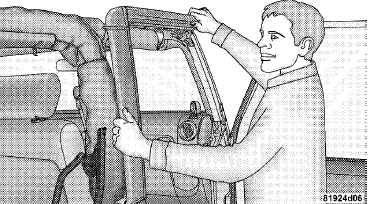 3. After the door frame pin has been set into the body side hole, carefully set the front of the door frame into the rubber seal at the top of the windshield.
4. Starting with the front of the door frame, clip it over the metal side bar and then clip the rear, making sure that the material for the side bar covers is not pinched by the door frame.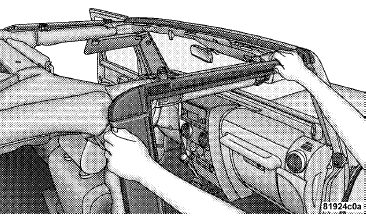 5. Starting with the front knob, screw in and tighten both knobs. Repeat on the other side.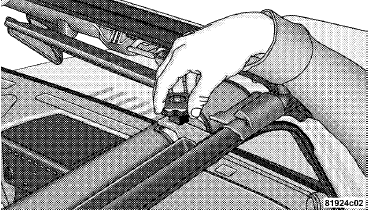 See also:
List Or Browse Mode
During Play mode, pressing any of the buttons described below, will bring up List mode. List mode enables scrolling through the list of menus and tracks on the audio device. • TUNE control knob ...
Special Additives
Automatic Transmission Fluid (ATF) is an engineered product and its performance may be impaired by supplemental additives. Therefore, do not add any fluid additives to the transmission. The only ...
Tire Pressures For High Speed Operation
The manufacturer advocates driving at safe speeds within posted speed limits. Where speed limits or conditions are such that the vehicle can be driven at high speeds, maintaining correct tire in ...