Opening The Sunrider
1. Unclip and move the sun visors to the side.
2. Release the header latches from the loops on the windshield frame.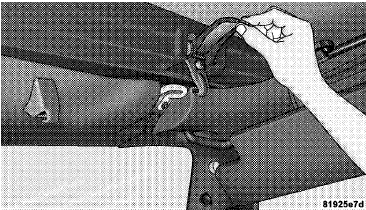 3. Grasp the front side bow behind the header, and lift the top.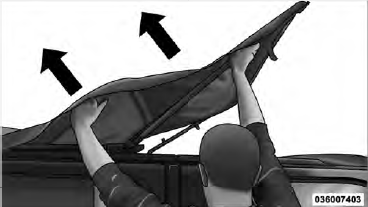 4. Fold back the front section of the top and gently rest the header on top of the rear portion of the deck.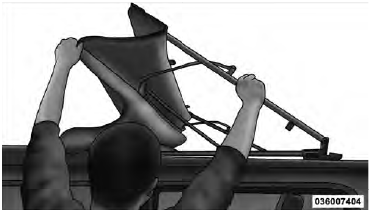 5. Fold the top so that the material forms a W as shown.
Enter the vehicle and move the material into two folds.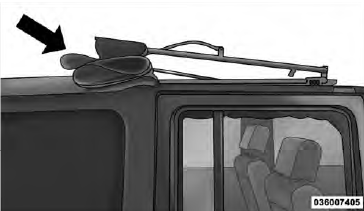 6. Secure the top by using the two provided straps. Each strap will wrap around the side bow and Velcro to itself; use one strap on each side of the vehicle.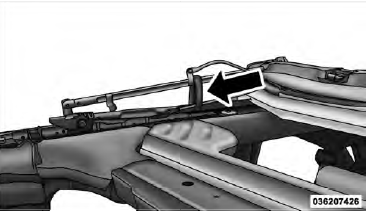 See also:
Soft Top — Two-Door Models
Please visit the owners section of Jeep.com for instructional videos. CAUTION! The soft top is not designed to carry any additional loads such as roof racks, spare tires, building, hunting, or cam ...
AM or FM Button (CD MODE)
Switches the radio into the AM or FM radio mode. ...
Tire Pressures For High-Speed Operation
The manufacturer advocates driving at safe speeds within posted speed limits. Where speed limits or conditions are such that the vehicle can be driven at high speeds, maintaining correct tire infl ...