Opening The Sunrider
1. Unclip and move the sun visors to the side.
2. Release the header latches from the loops on the windshield frame.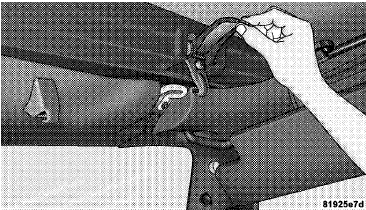 3. Grasp the front side bow behind the header, and lift the top.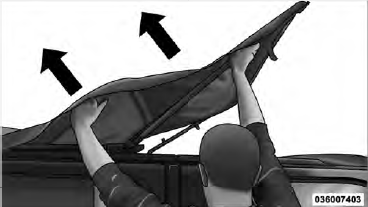 4. Fold back the front section of the top and gently rest the header on top of the rear portion of the deck.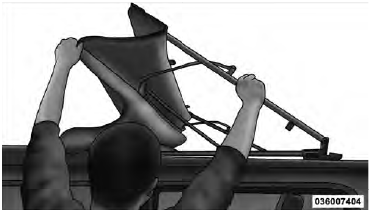 5. Fold the top so that the material forms a W as shown.
Enter the vehicle and move the material into two folds.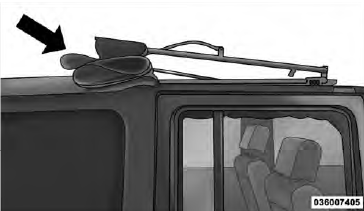 6. Secure the top by using the two provided straps. Each strap will wrap around the side bow and Velcro to itself; use one strap on each side of the vehicle.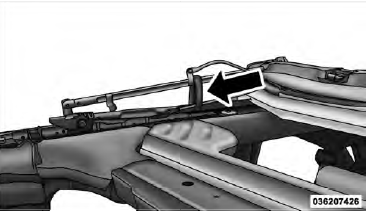 See also:
Climate Controls
The air conditioning and heating system is designed to make you comfortable in all types of weather. ...
Activating Adaptive Cruise Control (ACC)
You can only activate ACC if the vehicle speed is above 20 mph (32 km/h). When the system is turned on and in the READY state, the Electronic Vehicle Information Center (EVIC) displays "Adapt ...
Add Names To Your Uconnect™ Phonebook
NOTE: Adding names to the Uconnect™ Phonebook is recommended when the vehicle is not in motion. • Press the button to begin. • After the "Ready" prompt and the following beep, say " ...