Raising The Windshield And Replacing Side Bars
1. Raise the windshield.
2. Loosely attach the rear of the side bar to the sport bar.
Refer to Step 4 of "Lowering Windshield And Removing Side Bars" earlier in this section.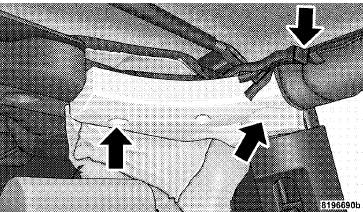 • Reattach the sport bar Velcro covering.
3. Attach the front of the side bar to the windshield frame.
• Install the top two hex bolts (13 mm) first, then the lower side hex bolt (13 mm). The lower side bolt will not align until the top two bolts are installed.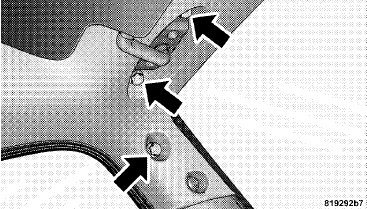 4. Tighten all side bar attachment bolts.
5. Install the lower windshield plates with the six black round-headed Torx head screws (using a #40 Torx head driver) on each side of the base of the windshield.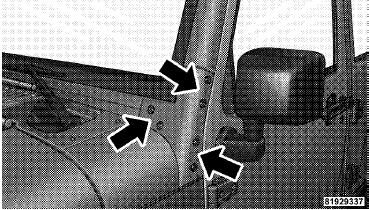 6. Reinstall the wiper arms.
See also:
Normal (Fixed Speed) Cruise Control Mode
In addition to Adaptive Cruise Control mode, a normal (fixed speed) Cruise Control mode is available for cruising at fixed speeds. The normal Cruise Control mode is designed to maintain a set cr ...
How To Use Remote Start
All of the following conditions must be met before the engine will remote start: • Shift lever in PARK • Doors closed • Hood closed • Liftgate/Flipper Glass closed • Hazard switc ...
Tire Pressure Monitor System (TPMS)
The Tire Pressure Monitoring System (TPMS) will warn the driver of a low tire pressure based on the vehicle recommended cold tire placard pressure. The tire pressure will vary with temperature by ...