Raising The Windshield And Replacing Side Bars
1. Raise the windshield.
2. Loosely attach the rear of the side bar to the sport bar.
Refer to Step 4 of "Lowering Windshield And Removing Side Bars" earlier in this section.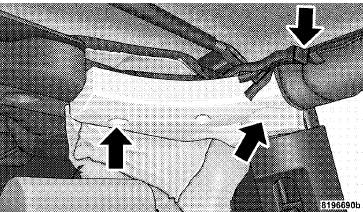 • Reattach the sport bar Velcro covering.
3. Attach the front of the side bar to the windshield frame.
• Install the top two hex bolts (13 mm) first, then the lower side hex bolt (13 mm). The lower side bolt will not align until the top two bolts are installed.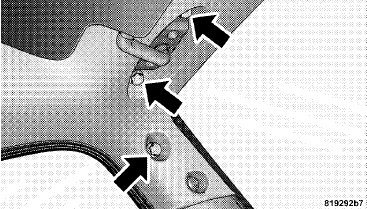 4. Tighten all side bar attachment bolts.
5. Install the lower windshield plates with the six black round-headed Torx head screws (using a #40 Torx head driver) on each side of the base of the windshield.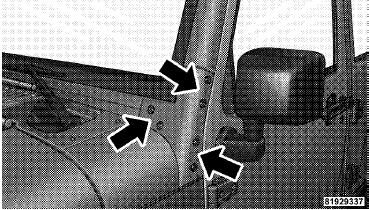 6. Reinstall the wiper arms.
See also:
Patriot in the Market
The Patriot isn't Jeep's worst vehicle (that would be the Compass, a rounded-off on-road model that shares the Patriot's platform and shortcomings but none of its strengths), but the Patriot is no ...
SET/RND Button — To Set the Pushbutton Memory
When you are receiving a station that you wish to commit to pushbutton memory, press the SET/RND button. The symbol SET 1 will now show in the display window. Select the button (1 to 6) you wish t ...
Engine Coolant Checks
Check the engine coolant (antifreeze) protection every 12 months (before the onset of freezing weather, where applicable). If the engine coolant (antifreeze) is dirty or rusty in appearance, the ...