Totally Integrated Power Module
The Totally Integrated Power Module is located in the engine compartment near the battery. This center contains cartridge fuses, mini fuses and relays. A label that identifies each component is printed on the inside of the cover.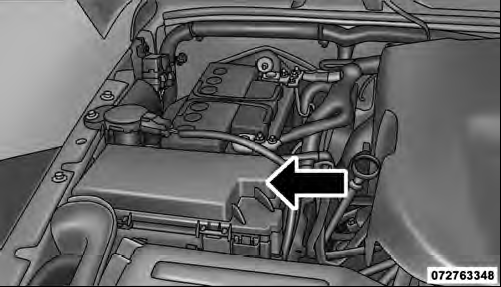 Totally Integrated Power Module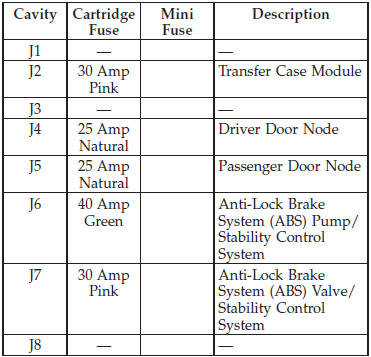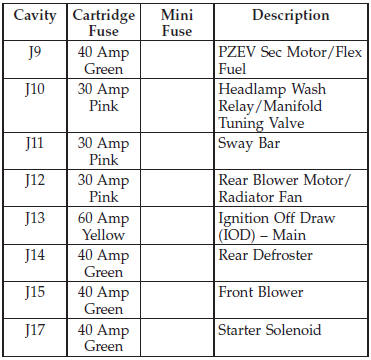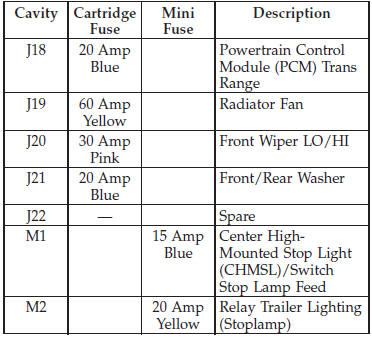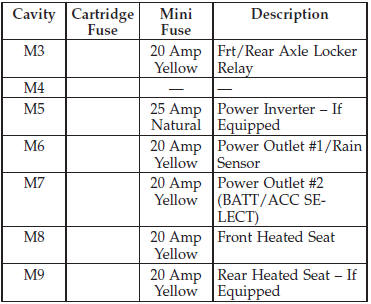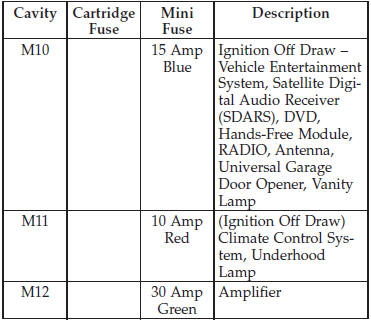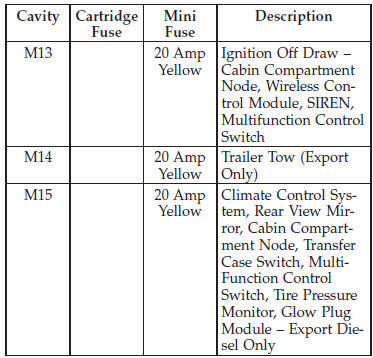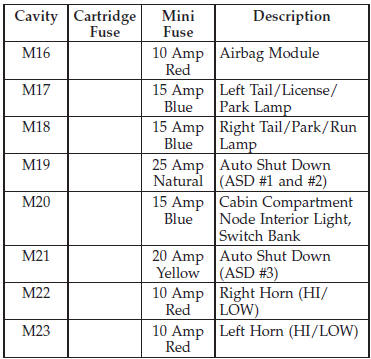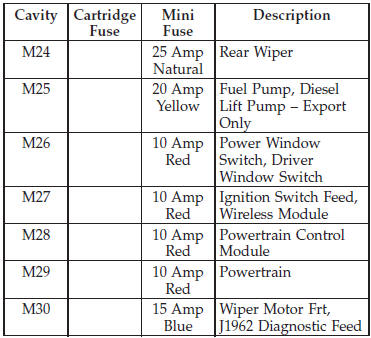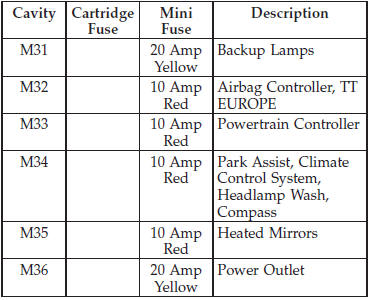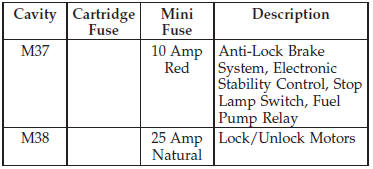 CAUTION!
• When installing the Integrated Power Module cover, it is important to ensure the cover is properly positioned and fully latched. Failure to do so may allow water to get into the Integrated Power Module, and possibly result in an electrical system failure.
• When replacing a blown fuse, it is important to use only a fuse having the correct amperage rating.
The use of a fuse with a rating other than indicated may result in a dangerous electrical system overload.
If a properly rated fuse continues to blow, it indicates a problem in the circuit that must be corrected.
See also:
Voice Command Tree
Refer to "Voice Tree" in this section. ...
Front/Rear Axle Fluid
For normal service, periodic fluid level checks are not required. When the vehicle is serviced for other reasons the exterior surfaces of the axle assembly should be inspected. If gear oil leaka ...
Selection Of Lubricant
Use only manufacturer's recommended manual transmission fluid. Refer to "Fluids, Lubricants, and Genuine Parts" in "Maintaining Your Vehicle" for further information. ...