Totally Integrated Power Module
The Totally Integrated Power Module is located in the engine compartment near the battery. This center contains cartridge fuses, mini fuses and relays. A label that identifies each component is printed on the inside of the cover.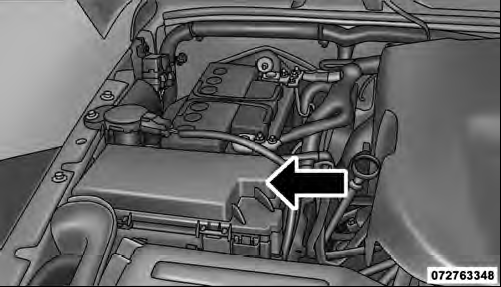 Totally Integrated Power Module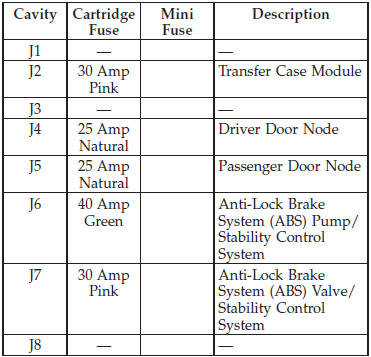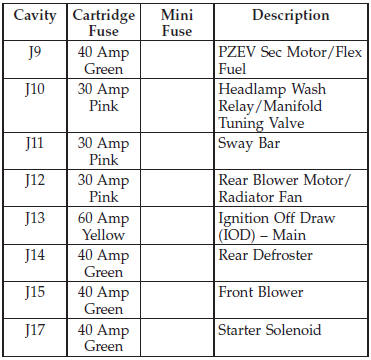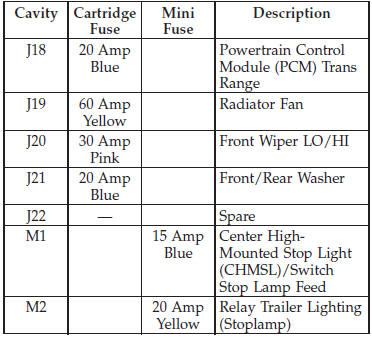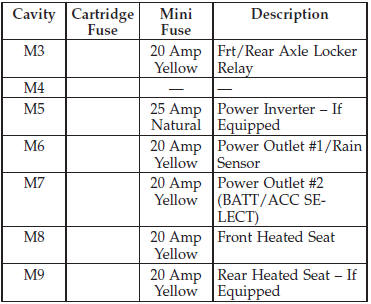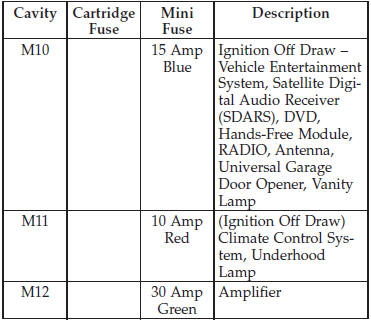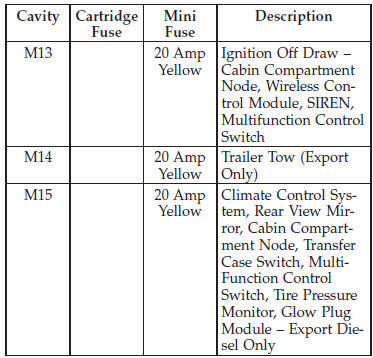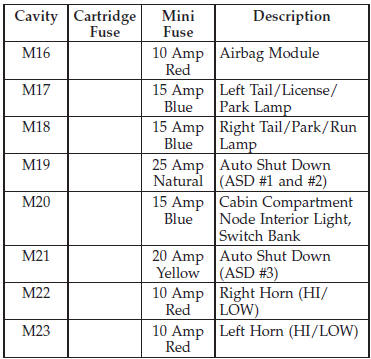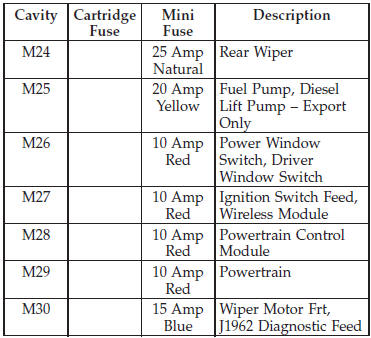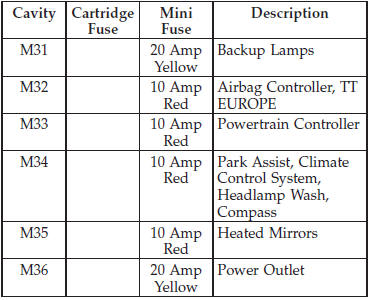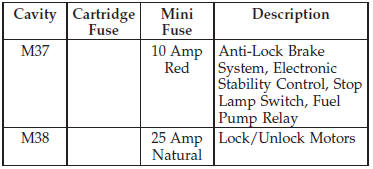 CAUTION!
• When installing the Integrated Power Module cover, it is important to ensure the cover is properly positioned and fully latched. Failure to do so may allow water to get into the Integrated Power Module, and possibly result in an electrical system failure.
• When replacing a blown fuse, it is important to use only a fuse having the correct amperage rating.
The use of a fuse with a rating other than indicated may result in a dangerous electrical system overload.
If a properly rated fuse continues to blow, it indicates a problem in the circuit that must be corrected.
See also:
American Petroleum Institute (API) Engine Oil Identification Symbol
This symbol means that the oil has been certified by the American Petroleum Institute (API). The manufacturer only recommends API Certified engine oils. CAUTION! Do not use chemical flush ...
Closing Power Shade — Manual Mode
To close the shade, press and hold the switch in the forward position. Any release of the switch will stop the movement and the shade will remain in a partially closed condition until the switch ...
Rear Liftgate Mounted Tail Lamp
1. Raise the liftgate. 2. Use a fiber stick or flat blade screw driver to pry the lower trim from the liftgate. 3. Once lower trim is loose, close the liftgate. 4. Open the flipper glass. 5. Pul ...