Vehicle Identification Number
The Vehicle Identification Number (VIN) is found on the left front corner of the instrument panel. The VIN is visible from outside of the vehicle through the windshield.
This number also is stamped into the right front door sill (under the molding) and appears on the Automobile Information Disclosure Label affixed to a window on your vehicle, the vehicle registration, and the title.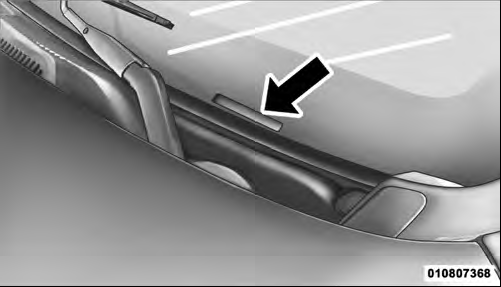 Vehicle Identification Number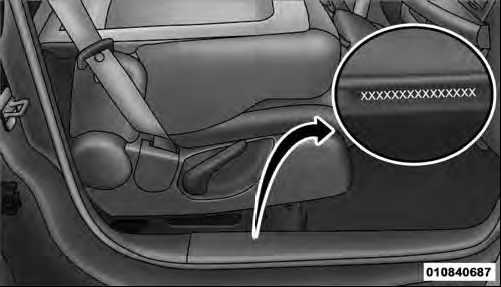 Stamped VIN Location
NOTE: It is illegal to remove or alter the VIN.
See also:
Towing Without The Ignition Key Fob
Special care must be taken when the vehicle is towed with the ignition in the LOCK/OFF position. The only approved method of towing without the ignition key is with a flatbed truck. Proper towin ...
Rear Window Wiper/Washer — If Equipped
A rotary switch on the center portion of the control lever (located on the right side of the steering column) controls the operation of the rear wiper/washer function. Rear Wiper/Washer Control ...
Intermittent Wiper System
Use the intermittent wiper system when weather conditions make a single wiping cycle with a variable pause between cycles desirable. Rotate the end of the windshield wiper/washer control lever t ...